For this week's reboot, I wanted to look at a classic game that I'm sure a lot of people remember fondly, but really hasn't been touched for a very long time: Dig Dug.
The idea behind Dig Dug was to dig tunnels and defeat monsters by inflating them. This is one of the first games that actually incorporated an element of stealth gameplay since what players usually wanted to do was attack the creatures from behind. Much like Donkey Kong, there wasn't a whole lot to it other than playing level after level until you reached the "kill screen."
With such a simple premise behind the game, it lends a lot of freedom to the developers for a new generation so let's get started.
GAMEPLAY
Dig Dug was about digging tunnels and tunnels are what you'll get, but the reboot should expand beyond that. Dig dug needs to include an element of exploration where players are free to discover new areas just by digging in any direction. It can help create a puzzle element to the world and allow for extended gameplay with players having a whole world to discover outside of the story elements. This can be related to power-ups, unlocking new gadgets, or a sort-of open world approach to the game which brings me to my next aspect.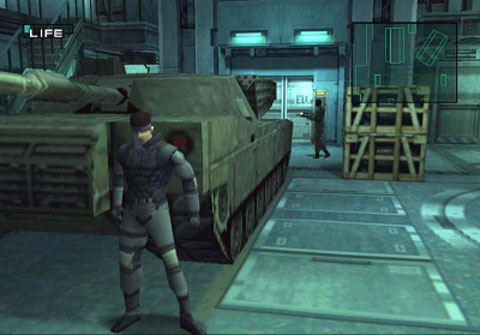 Stealth and digging work together like peanut butter and jelly. What better way to surprise an enemy than dropping down from above or sneaking up from behind with tunnels hidden all around a cavern? For example, one of the most enjoyable elements of Batman: Arkham Asylum dealt with the stealth take-downs a player could use while hanging from above or crawling through air vents. This seems like a natural fit with Dig Dug, the exception being the player is free to set traps of their own design.
What better way to add to the player designed traps than giving Dig Dug more than just the bike pump of old. It would diversify the mechanics of the game to avoid repetition and include elements of strategy. The gadgets can range from different weapons to destroy monsters to new elements of cave exploration like grappling hooks, rocket packs, and wall walking boots. These lend themselves to a more whimsical style of game rather than the hyper-realistic, violent theme of shooters, but when you're a guy who digs holes, I think you can't take things too seriously. Dig Dug whould bring back classic memories and fun rather than the adrenaline pumping style of Gears of War.
STORY
Although the game would have a light hearted feel to it, that doesn't mean you have to have a nonsensical story. Games like the Oddworld franchise, Ratchet and Clank, and Jak and Daxter have shown that you can have a serious plot without sacrificing some of the fun. The setting could be a post-apocalyptic world living underground, offering fun surprises for exploration. Another idea is a more science fiction feel to it with exploring an alien world underground and dealing with a more extraterrestrial threat looming in the shadows. It's not hard to express some freedom in story telling when the original premise was "dig and pop." I'd even recommend giving him a side-kick, but that's only because I'm a sucker for the Clanks and Daxters of the world.
The point is Dig Dug is a classic game that can be rebooted to be something for everybody. The original design could translate into a brand new 3D world full of challenges for players to solve and secrets to explore. Throw in some impenetrable rocks to keep the player in a manageable space with the tunnels and you have a retro game with a brand new appeal.